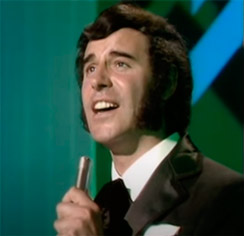 Robert Young was born on January 8, 1935 (Newcastle upon Tyne, Great Britain), died on May 30, 2011 at the age of 76 (Thorvine, Wales), is a British singer, performer of classical pop music (songs), tenor. Often referred to as "English Mario Lanza", Robert Young enjoyed widespread acclaim as a popular tenor on television and in nightclubs in the United Kingdom during the 1970s. It was during this period of time that the peak of his career fell.

Robert Young was born in the family of a seaman on the same day, month and year with Elvis Presley. From childhood, Young showed significant musical ability and played various musical instruments: piano, guitar, clarinet, bagpipes. In the later career of the singer, Robert Young accompanied his small performances with his own bagpipes.
Robert Young served in the British Army as a clarinetist and pianist in a military band. Around 1968-1969 he participated in musical productions with his younger brother Jack, as well as various variety shows.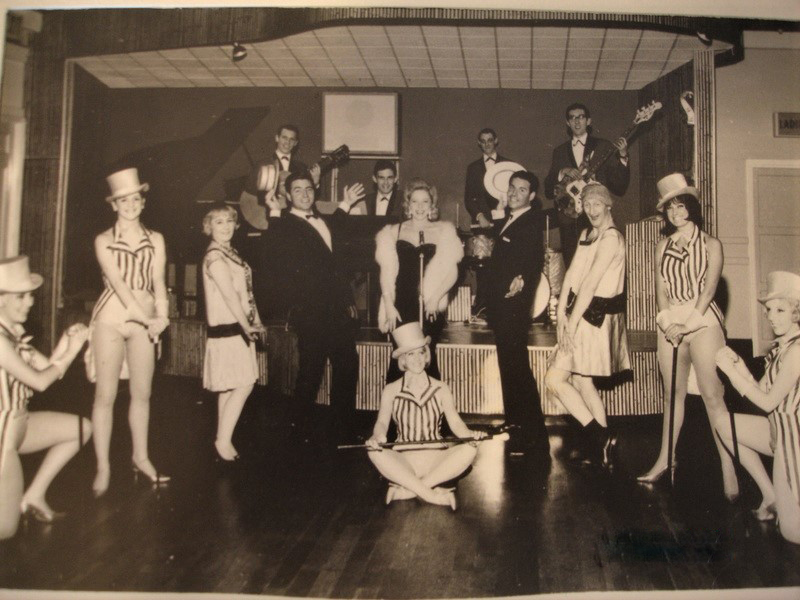 According to available information, Robert Young studied academic (opera) singing for seven years in London.
Solo career
Robert Young's potential as a solo artist was recognized in the early 1970s when he was awarded "The Most Outstanding Vocalist" award by The Stage and Television Today magazine. In the same year, Robert Young signed a contract with the American record company CBS, which marked the beginning of his international career. In 1971, Robert successfully released his first album "Portrait of Robert Young", followed by the album "Love Remembers" (1972), and other the singles "There Must Be Someone", "Rosemary Blue", "My Love for You" and "The Whole World was Dancing".
In 1973, the album "Songs that Live Forever" was released, as well as "From Robert with Love" (1974) and "Robert Young Sings Great Songs from Great Shows", that was released in 1976. The single "No More Tears", partially sung in Russian, was released in 1974.
Robert Young in the USSR
Robert Young became the first British singer to perform in the Soviet Union by the invitation of the USSR Ministry of Culture. Young gave concerts in Moscow, Kiev, Leningrad, Kazan, Novosibirsk, Sochi, Ulan-Ude and other cities, and everywhere received high praise from the audience. These performances are still remembered by the grateful listener.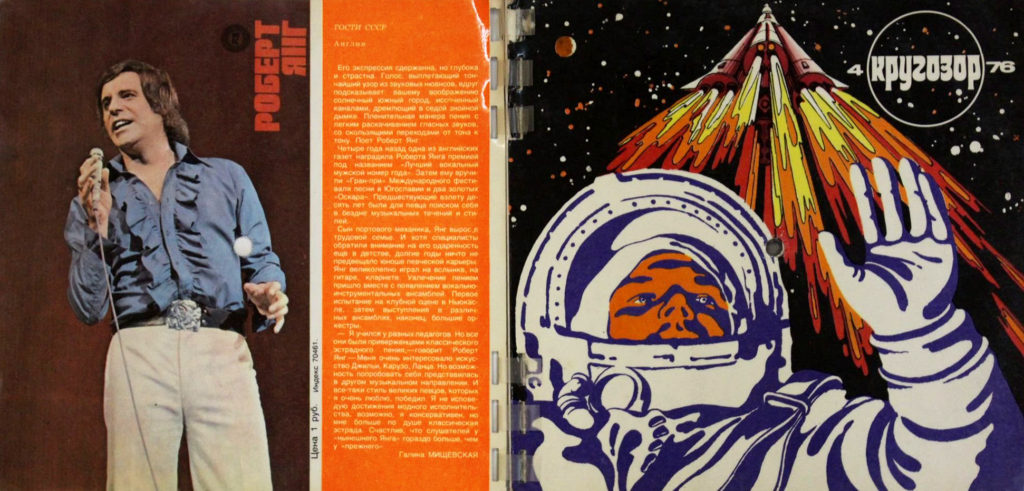 In total, Robert Young made four ten-week tours of the Soviet Union and filmed seven television shows for the Russian television, which were repeatedly shown in his absence. He was the only artist of the 1970s to ever release an album in the Soviet Union for royalties in pounds sterling.
Robert Young has been to Novosibirsk twice. The film fund of the State Television and Radio Broadcasting Company Novosibirsk (Novosibirsktelefilm) has preserved a 30-minute concert by Robert Young, recorded under soundtrack at a studio in Novosibirsk.
The organizer of Robert Young's visits to the Soviet Union was his manager Stanley Lauden (Stanislav Landau, 1912-1992), posing himselfs as the author of the music for the song "Blue Scarf". In reality, the author of the music is Jerzy Petersburski. Stanley also posed as the author of the Polish lyrics.
Stanley Lowden wrote music for songs performed by Robert Young, such as "Somewhere in the Shadows".
International Recognition
Robert Young was able to sing in several languages, which gave him the opportunity to visit many countries in Europe, Australia, New Zealand and most of Africa. Robert Young not only took first place at the Belgian Song Festival, but also received three prizes at the International Song Festival in Yugoslavia. His overseas trips also included cruises to the Greek islands, the Mediterranean, and transfers to New York on QE2.
He hosted his own Belgian television show, Robert Young and Company, and has appeared as a guest artist on German television in honor of Cole Porter and Irving Berlin.
Performances in the UK
Robert has appeared in cabarets, clubs and summer shows throughout the UK, where he has always received a standing ovation for his fantastic singing voice. Robert has hosted numerous radio and television shows, including Morecambe and The Wise Show, Stars on Sunday, The Pebble Factory, and Larry Grayson's Game of Generations.
In 1976-1977 Robert played the role of Prince Charming in the spectacular pantomime Cinderella at London's Palladium, and in 1983(?), at the request of the public, paid a return visit to his native Newcastle-upon-Tyne to play the prince in Snow White and the Seven Dwarfs.
As a theater and cabaret entertainer, Robert Young has traveled across the country, and some of his events have included multi-week performances at the Savoy, Dorchester, Cafe Royal and other leading London hotels. The British note that Robert Young had great versatility and ability to communicate with both the elderly and young viewers.
The voice of Robert Young
Robert Young's voice is a high, dramatic tenor of incredible range. Robert Young played the upper C freely (see Love is All), while his unique flexibility of voice allowed him to easily "switch" to any note of his range.
Young's lower notes have a rich "dark" color and are similar to a confident baritone performance. The top notes have a lighter sound, but are confidently filled with sparkling high singing formant.
Young uniquely combines a bright, impulsive temperament with bel canto (here the influence of Mario Lanza is clearly felt) and an embracing subtone (singing in piano voice) with elements of elegant crunning, which together make the performance especially soulful (see Love Remembers). Robert Young's subtone is no less rich in timbre (overtones) than singing on a "support". Young allowed the use of falsetto in his performances (see Speak Softly Love).
Personal life and career impact
A certain series of difficult tragic circumstances (the suicide of his teenage daughter, the death of another daughter and the death of his bride in a car accident) that occurred in the late 1970s radically influenced his further career as a performer.
From the memoirs of Elaine Armer (formerly Hodgkin), who ran Robert Young's fan club: "I have the greatest respect for his strength of character and unfailing good humour, alongside his loyalty to his fans. Robert has known personal tragedy, suffering appalling blows including the tragically early death of his teenage daughter Alex.  Deeply hurt as he was, Robert kept going for his fans more than for himself. A true trouper, he has always held to the maxim "the show must go on". This depth of character was tested almost to breaking point in the early 1970s. Robert was appearing in panto in Norwich, and his fiancee Penny was appearing in Leicester. Whilst driving there she was killed in a motor accident, and the first Robert heard of this was when the Police visited him before his show. Devastated as he was, Robert made the courageous decision to go on stage. One of his songs was "Dream the Impossible Dream" – so poignant that I just don't know how he found the reserves to finish it. A lesser person would have buckled and folded".
Nevertheless, according to available information, Robert Young remained an active performer until 2003, however, due to these difficult circumstances, he no longer made sound recordings, and therefore it is not possible to form an impression of his work after 1980.
In the last marriage, Robert Young had a son, who was named after Robert.
Last Years
In later years, Young was diagnosed with dementia. Death came from complications of pneumonia. Robert Young was cremated. The ashes were given to the family. Cremation site: Greater Gwent Crematorium in Torvine, Wales.